DIRECTOR OF CIMT (BIOGRAPHY)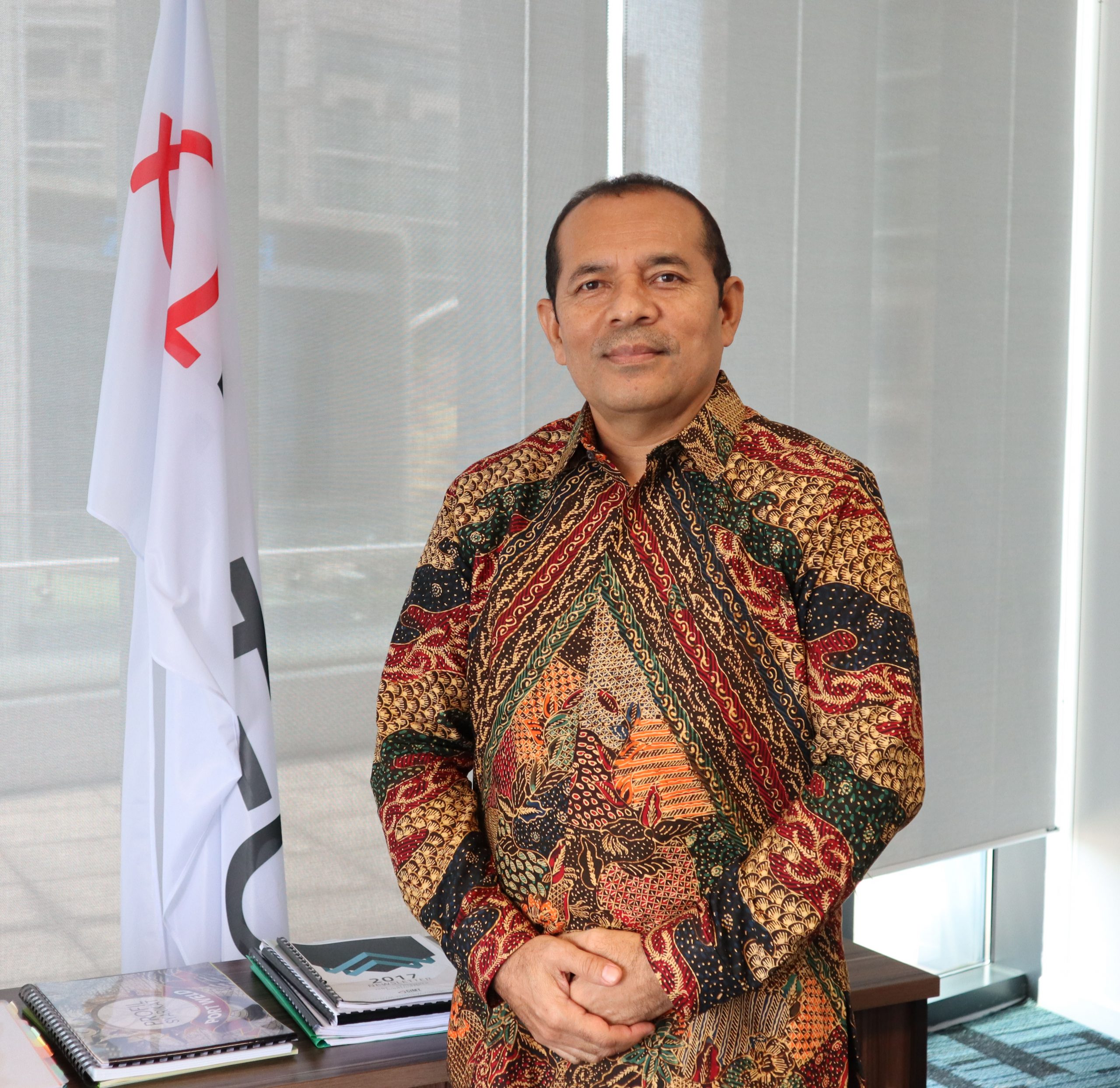 Firdaus Dahlan (Mr)
The Director of Centre for IMT-GT Subregional cooperation (CIMT) is selected and nominated by member countries according to alphabetical rotation.
Mr. Firdaus is a career diplomat of the Ministry for Foreign Affairs of the Republic of Indonesia. He has been serving the Ministry for more than 30 years. During his career, he has been assigned in several missions of Indonesia abroad.
Prior to the current post, he was director of Indian Ocean Rim Association (IORA) based in Mauritius from 2014 – 2018.
As a diplomat, his career began as Sub-Head of Industrial Division at the Bureau of Economy of ASEAN – Indonesia in 1991, and then in 1993 he was assigned as Sub-Head Economic Division at the Indonesian Embassy in Port Moresby – Papua New Guinea until 1997. In 1997, he assumed responsibility as Report Analyst at the Directorate General of Economic Relation of MOFA-Indonesia. In 1999 – 2003 he was tasked to take post as Head of Economic Division at the Indonesian Embassy in Amman – Jordan.
In 2003 – 2007, he was appointed as Deputy-Director for Technical Cooperation of International Organizations at the Directorate General of Information and Public Diplomacy. During this time, he was active in conducting various training / capacity building programs for developing countries in collaboration with International Organizations / donors, such as: UN-ESCAP, Islamic Development Bank, JICA, WTO, UNEP, and NAM-South-South Technical Cooperation (SSTC).
From 2007 – 2010, he assumed responsibility as Head of Information and Socio-Cultural division at the Indonesian Embassy in Den Haag, Netherlands. During this time, he was also active in promoting socio-cultural relation between the two countries. He initiated several promotional programs to further strengthen bilateral relation of both countries including trade promotion. From 2011 – 2013, he assumed responsibility as the Deputy-Director for Economic and Development at the Directorate of Public Diplomacy of MOFA – Indonesia in Jakarta.
Mr. Firdaus has attended several international short courses, among others: diplomatic course – INTAN Malaysia (1992); 21st Century of Youth Exchange Program Indonesia-Japan, Tokyo (1992); Institute of Diplomacy and International Studies, Clingendael, Den Haag, Netherlands (2007); Trade Dispute Settlement jointly conducted by MOFA – Indonesia and the WTO Secretariat (2007);  Maritime Safety and Security Programme, Semarang-Indonesia (2017).
He is an Economist graduated from Andalas University in West Sumatera in 1987, and post-graduate studies at University of Padjadjaran – Bandung in 2007.
He is married with two children.