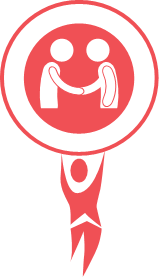 Strategies to spearhead growth
Tourism focus area strategies
To optimise its tourism potential, IMT-GT will implement the following strategies on tourism promotion and development.
Improve connectivity between strategic areas of the subregion to support selected thematic crossborder tourism circuit development
Enhance the sustainability, inclusiveness and competitiveness of the subregion as a destination
Market the subregion as a single destination
The following table shows the different types of intervention that are needed to deliver the Tourism Focus Area's strategies, and their respective direct contribution to realising Vision 2036. It is obvious that the Tourism Focus Area needs many different forms of intervention. They go beyond the more usual joint promotional and marketing activities to include research, infrastructure development, value chain development and regulatory reforms, among others. Also, given the broad range of tourism activities and their dependence on the services provided by other industries, cross-sectoral collaboration is therefore crucial for the sustained expansion of the IMT-GT tourism industry.

EVENT: MANAGING THE IMPACT OF COVID-19 ON IMT-GT TOURISM COOPERATION
TYPE: VIDEO CONFERENCE
DATE: 24 JUN 2020
HOSTED BY: CIMT, PUTRAJAYA MALAYSIA