On 29 October 2020 –  CIMT represented by Mr. Firdaus Dahlan, Director of CIMT accompanied by Deputy Directors Ms. Wariya Pisuchpen and Mr. Mohd. Akhir Rahman, visited Asa Niaga Pelabuhan Barter Trade Sdn Bhd, Kompleks Barter Trade, Port Klang, Selangor.  Dato' Shaari Bin Mat Jihin represents the Board Director of the company.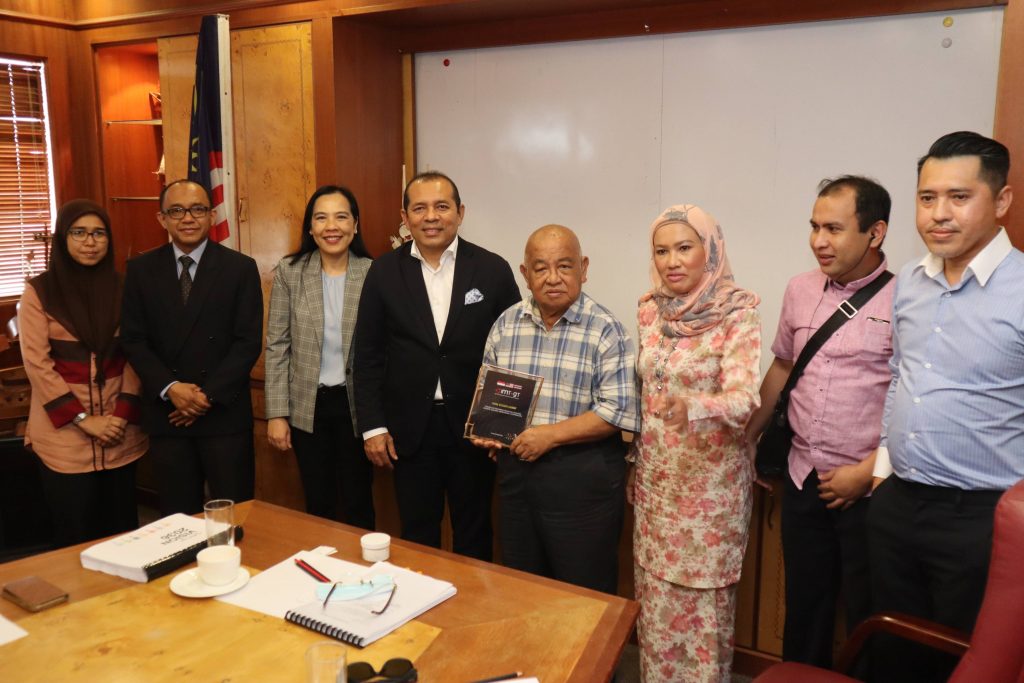 About ASA NIAGA PELABUHAN BARTER TRADE SDN BHD
The State Government of Selangor realized the need to control the entry and exit of all Barter Trade boats and strict supervision by all relevant authorities on loading and unloading of goods to ensure no illegal goods were brought in and the dues were fully collected.
Due to lack of supervision, unauthorized boats through illegal jetties were caught carrying smuggle goods and illegal immigrant, if there was no proper supervision it could cause security threat to the country.
Klang District Office have made an offer to all integrated jetty operators to built a Barter Trade Complex but none of them were interested. Asa Niaga Sdn. Bhd. was given the opportunity to built, owned and operates the Barter Trade Complex.
On 11 January 1997, the District Office of Klang approved the license to operate and handle import and export of Barter Trade goods from other countries especially Indonesia.
Objective
To build jetties with integrated facilities to fully accommodate Barter Trade activities and prevent illegal activities.
To provide office space for Government Departments to control, supervise and collection of tax from dutiable goods
To create business opportunities especially for Bumiputras.
To encourage medium and small scale retailers especially Bumiputras in import m export, wholesales and retails business
To provide job opportunities for more then 350 employees.
Implementation
Construct an integrated port with well-equipped and related facilities to cater to the need for loading and unloading of goods such as fish, vegetables, fruits, grain, foodstuff, sawn timber, coal and etc.
Project Progress
Part of the jetty office buildings, warehouse, and open storage area had been completed and began operation on 1st November 1997. The loading and unloading of goods for Barter Trade progressed without any interruption.
The available facilities:
8 Concrete jetties with the area of 9.993 m²
A building for fish segregation and distribution
A 4 storey office building
3 units of security office
3 units of warehouse
On completion of the additional platform and equipment there will be more than sufficient space and facilities to accommodate Barter Trade goods and boats from ASEAN countries especially Indonesia, Thailand and Myanmar into Selangor.