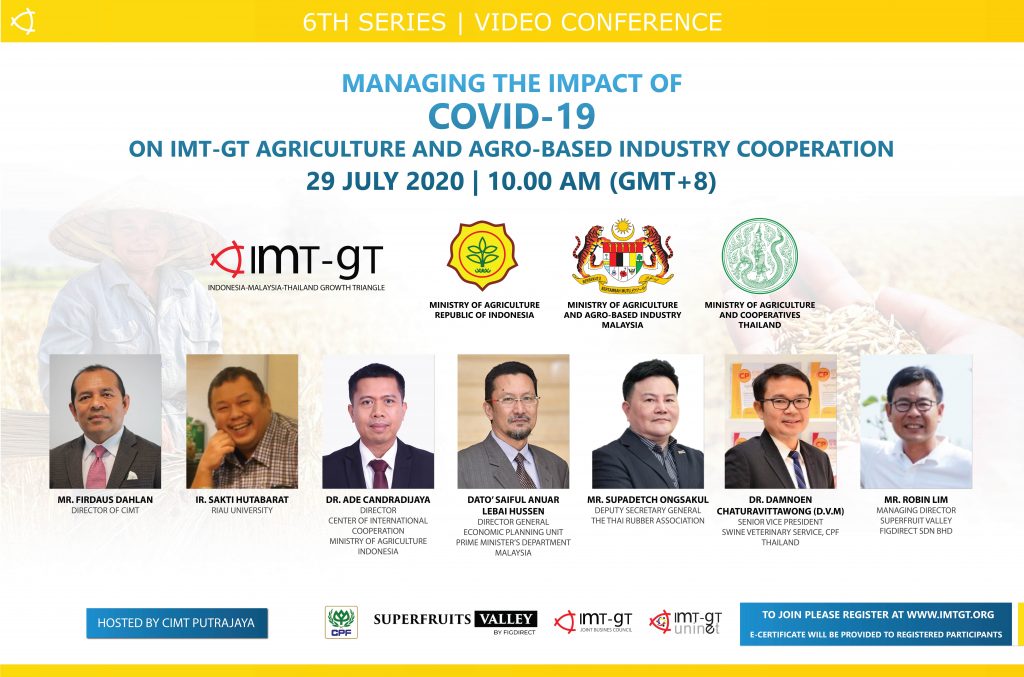 6TH SERIES IMT-GT VIDEO CONFERENCE: MANAGING THE IMPACT OF COVID-19 ON IMT-GT AGRICULTURE AND AGRO-BASED INDUSTRY COOPERATION
The video conference aims as the platform to share, learn and recommend the future step in managing the impact of COVID-19 in the IMT-GT subregion.
Date: 29 July 2020 | Wednesday
Time: 10.00 AM (GMT+8, Malaysia Time)
Hosted by: CIMT, Putrajaya Malaysia
Its Free! Come and Join Our Video Conference.
E-Certificate will be provided to registered participant.